Weight Loss Clinic in Rockwall, TX
How to Lose Weight Naturally – A Good Alternative to Fad Diets
Are you struggling with your weight?
Looking for a Weight Loss Clinic in Rockwall, TX or a good alternative solution to lose weight? A lot of people that are trying to lose weight fast are finding that shredding those unwanted extra pounds off can be quite a challenge.
Schedule a consultation today by calling (469) 769-1009
You probably tried several diets in the past and ended up thinking that losing weight was impossible because the diet program required lots of sacrifices and you felt unable to change your eating and exercise habits.
On the other hand, you may be worried already because you know that being overweight is associated with many different health risks including heart attack, stroke, and diabetes, just to name a few. It's a fact that losing weight can reduce your risk of some of those potentially serious health problems.
The Facts
According to the National Center for Health Statistics, obesity has more than doubled since 1970!
With all the promotions for fast food, busy lifestyles and economic hardship, weight loss is getting harder and harder every year.
Health experts will tell you time and again that the only way to effectively lose weight and keep it off is by making long-term changes to your lifestyle, such as adapting a healthier diet and regularly exercising.
Making these changes is not exactly easy neither quick. Losing weight may sound simple, but changing habits takes time, attention and perseverance and often requires changing deeply entrenched lifestyle habits.
The Benefits of Losing Weight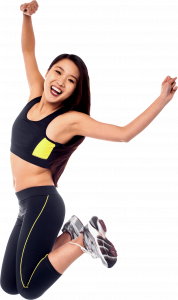 I've created this page to provide you with a road map that can offer you a possible alternative solution and the reasons to weight loss that's simple and sustainable.
But first, let's look at some of the many benefits you can enjoy if you lose weight:
* Losing weight can increase your overall well-being and decrease the severity of depression.
* Losing weight can have a positive impact on your overall health and well-being.
* It can lower your blood pressure into the healthy range.
* Losing weight can make you feel sexier. That's always good news for your significant other.
* Losing weight can help you feel healthier and more confident.
* And believe or not, when you lose weight, you can even lower your life insurance rates. Think about it, if you keep your weight under control, you'll end up saving tons of money for years to come!
That means that the idea of losing weight is not really a strain and it can be a positive experience.
Confused About the Many Types of Diets?
There are many types of diets like the Atkins diet, South Beach Diet, Blood Type diet, Mediterranean Diet, Flexitarian Diet, Weight Watchers Nutrisystem, Jenny Craig and many, many more. But no matter what diet you are following, the key to losing weight is eating healthy and nutritious foods.
The Real Solution
So, what's the real answer to achieving your weight loss goal?
As we said before, the answer lies on having a balanced eating plan that includes proper nutrients combined with moderate physical activity.
The only way to lose weight is to change your habits and consistently eat fewer calories and exercise more. To lose weight you need to eat less calories than you burn. Eat a balanced diet rich in all food groups and support it with whole-food supplements; focusing on what to eat, instead of focusing on what not to eat. Increase your activity level by performing daily moderate exercise and you will feel better emotionally, mentally, and physically.
Here is a Good Natural Alternative Solution for You
In our office, we offer a personalized health improvement program called Nutrition Response Testing that addresses your own body's imbalances and corrects its operation – safely, naturally and effectively. Nutrition Response Testing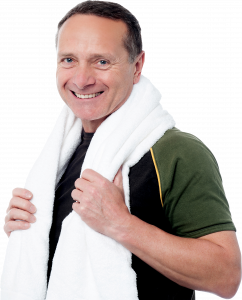 is not a diet or weight-loss program, but it just happens that when you put it to work along with your health improvement program, your body quickly starts returning to that wonderful state of balance and that could include getting your previous weight back.
Anyone can lose weight naturally and effectively without drugs or "miracle diets."
Many patients see dramatic changes in a matter of weeks, but you need to keep in mind that it has taken years of bad habits and previous abuse to be at your present situation so be patient and stick to your program! As a result, you could experience weight loss because of the release of accumulated toxic waste products trapped in your body's individual cells.
If you are looking to identify the specific individualized factors that may be holding your weight and to see what dietary and lifestyle changes would be good for you that could help you get your health back and also lose weight, call us or write us today.
Schedule a consultation today by calling (469) 769-1009
We offer a consultation with one of our Nutrition Response Testing practitioners' specialists that can help you answer all your weight loss questions.
Remember: losing weight can be one of the best things you can do for your physical and emotional health.
Give us a call at Rockwall Health Center at (469) 769-1009 or send us a message to schedule your consultation. Because your health can't wait!